Center Point Stereo technology delivers a 300 degree True 3D Stereo Sound which is not just left and right but also front to back, this is the only amp on the market that can truly reproduce the movement of the Leslie Speaker.
With a traditional stereo system, you have two speakers and the listener has to be in the sweet spot to hear the music as it is intended.
Musicianship is enhanced by the simple fact that our single cabinet, all the band members hear exactly the same mix, and have complete confidence the audience hears the exact same mix!
The Center Point Stereo Spacestation is a professional amplifier designed in the USA by the world-acclaimed innovator, Aspen Pittman. It offers a True 3D Sound™ for the benefit of both musicians and audiences.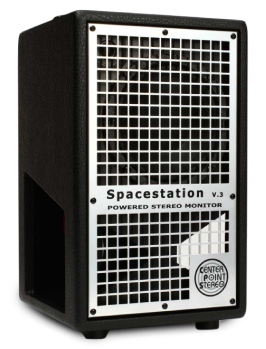 With its unrivaled True 3D Sound™, the Spacestation V.3 is the best platform for keyboards and small venue gigs.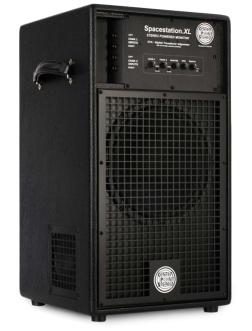 With its 700 watts, the Spacestation XL is the most powerful True 3D Sound™ cabinet on the market.
Aspen Pittman Designs
Online Store
Known for founding, developing and leading Groove Tubes, now owned by Fender Music Instruments Corporation (FMIC), Aspen's inventions, such as the Tube Matching Technology and the Speaker Emulator, changed the way we play and record guitar. His audio designs have earned multiple utility patents both in the USA and around the world besides garnering top awards in multiple fields including the prestigious TEC award for best microphone design.
His last innovation: Center Point Stereo Spacestation with it's True 3D Sound™ technology.
"When I first spoke with Aspen I told him that I'd never met a keyboard amp which I liked, and that is no longer true."
A dream come true for any performing keyboard player
This little box is a no-brainer purchase for everything from jazz clubs to concert halls, and will become my stereo stage monitor for larger venues like the Hollywood Bowl